Sightseeing in Sydney by Public Bus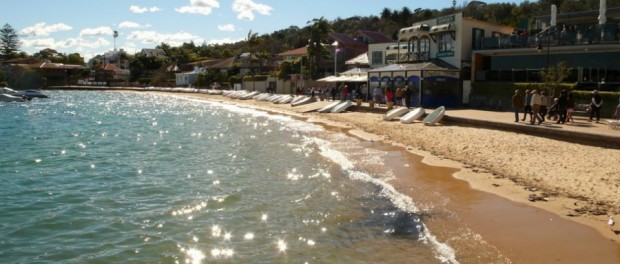 Best bus routes to explore Sydney
Taking a day trip by local bus is a good cheap way to see a city.  We did this on our visits to both Rome Paris last year it was fun getting away from the main city areas seeing a bit of everyday life.
I don't have a car so regularly get around Sydney by public transport.  On a world stardard I think our bus system is pretty good. Sure the buses  are always late in peak hour but when you are a traveller these things matter less. If you plan on riding the buses in Sydney you are best to get pre-paid tickets. These are now required for bus stops in the City many inner suburbs. You can buy them from convenience stores some news agencies.  Check the searchable list of bus ticket sellers for the closest place to you.
The best tickets for visitors has been the My Multi 1 which gives unlimited bus rides and trains on the inner train network. If you are in town for just a few days or there are two of you it might be better checking the My Bus Travel Ten tickets. This year we have added the Opal card. The Opal card will be the best option in many cases.  Read my Opal 101 article and see if this will work for you.
Northern Beaches
If time is not a problem then the bus from Wynyard to Palm Beach, the L90 is a good option. It's express part of the way takes in almost all the Northern beaches on its trip to Palm Beach.  Palm Beach is home to the popular Aussie TV Soap "Home Away".  There is a great pub at Newport, the Newport Arms that you might like to consider for an afternoon drink.  The beer garden is one of the nicest you will find anywhere.  For more info check out my Palm Beach walk post.
Best Routes: L90
Church Point
The E86 to McCarrs Creek Church Point will have you thinking you have left Sydney wandered into some sort of paradise miles away from the city.
It is also the stop off point to get to the Pittwater YHA which I highly recommend! You could also take a ride on the Church Point Ferry 
Best Route: E86
More details: Sydney Buses Regional Guide – North
Sydney Harbour
The 229 bus from Milson's Point (where you are if you walk to the other side of the Harbour Bridge) goes to Beauty Point takes in some lovely harbour-side homes scenery.  It also goes past Balmoral Beach which is a nice place to have a picnic lunch.
Best Routes: 229 or 246
Eastern Suburbs

The 325 from Circular Quay to Watson's Bay will take you past all the multi-million dollar houses in Rose Bay Vaucluse.
The 324 bus goes past Nielson Park which is a lovely sheltered Harbour beach a great stop for a swim in warmer months.
Alternatively you can stay on the bus till it terminates at Watson's Bay then take a walk to the Gap – an infamous Sydney Lookout ( sadly a suicide spot) have fish chips in the Harbour Park or beach. There are also some nice walks here… of course in true Aussie style a great pub beer garden 😉
The 380 makes the journey from Bondi Junction along the coast to Watson's bay – a much shorter trip.
Best Routes: L24 (express service) or 324, 325 outside peak hour.
More details: Sydney Buses regional guide for Eastern Sydney 
The Inner West – Balmain  
The 442 bus goes from the Queen Victoria Building to Balmain Wharf. Balmain is an old original working class suburb that over the last decade has been gentrified these days is home to million dollar homes, some great cafes interesting shops.
From here you can catch a ferry back to Circular Quay which makes a really nice half day out.
More details: Sydney Buses Regional Guide – South
Read more about the bus system in Sydney  the fares
Have you taken a bus and explored Sydney?