Understanding the Sydney Opal Card System – A Guide for Visitors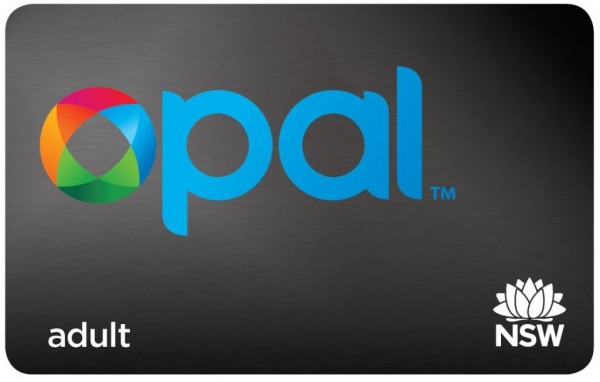 Sydney has an extensive public transport system that includes trains, buses, ferries and light rail. Recently a new electronic ticketing system called Opal has been introduced to provide one ticket to use across all these types of transport. The Opal card is used for travel on all trains and ferries and soon all buses. It is not yet able to be used on Light rail however this is in the planning stage.
What follows is my attempt to simplify all the Opal information out there and answer some basic questions I have been asked to date.  I have been using the card since April this year and this is my understanding of the system and how it works. I will update this page regularly should I find out anything new. I am married to a NSW Bus driver so have been constantly bombarding him with questions and as a result I am pretty confident that I have covered all the basics a visitor to Sydney will need to know.  This is not meant to provide comprehensive information for local users with complex questions.  In these cases I suggest you consult the official Opal website.  However if you are on a short trip to Sydney read on…. this should cover enough of the basics to get you sorted.
Sydney Opal card 101
Opal is a 'pay-as-you-go' system so you only pay when you catch a train or bus or ferry. There are rewards for frequent travel and daily caps on fare that can save regular users and even visitors on short trips some $$$
Opal Discounts
Pay for only 8 trips per week – Opal offers a "travel reward" for frequent travel, with all travel after 8 "journeys" per week free**
Daily Travel Cap* – Pay no more than $15 per day for adults and $7.50 a day for child to travel anywhere in the network
Sunday Travel Cap* – Pay no more than $2.50 for as much travel as you want on Sunday.
Weekly Travel Cap* – Pay no more than $60 a week when travelling on all modes of Opal enabled transport from Monday to Sunday
 *Travel caps do not include access to airport terminal stations.
Where can I buy and top up an Opal card?
Opal cards must be purchased from retail outlets or online.  You can find a full list of these here.
The main locations for visitors to purchase cards include:
Sydney Airport – You can purchase Opal cards at Newslink or WH Smith book shops at either terminal. There is talk of selling them at the Airport stations but this has not happened yet as far as I know.
Near City Train stations – You cannot buy or load credit on to your cards at train stations although most will have a newsagent or convenience store nearby where you can.
Circular Quay – Quay Newsagency 10 Alfred St CIRCULAR QUAY,
Town Hall – Woolworths Town Hall 2 – George Street Sydney
Central Station – Newslink kiosks around the station – there are at least  5
Wynyard Station – Newslink Wynyard Station – The Concourse, Wynyard
Newsagents and convenience Stores – Many newsagencies and many convenience stores such as 7Eleven and EzyMart located around the city and suburbs also sell the cards.  You will see an Opal sticker in the window of places who provide cards or top ups.
How much do Opal cards cost?
The Opal card the card is free when you load a minimum amount of onto the card.  The minimum cost is $10 for adult cards, $5 for child cards (other types are not available yet). There is no fee for the card itself; all of the minimum top-up is available for travel. Subsequent top-ups can be made in $10 increments. If you choose to buy your card online the minimum credit is $40.  You can set up auto top-ups for cards registered online.
Do I have to register my card?
You don't have to register your card if you buy it from a retailer.  If you buy your card online then it is registered at the time you order it. If you buy your card from a retailer you can also log in and register your card on the opal website if you wish to.  Registering you card means that your travel is recorded however it means you can keep track of your balance and trips online.  Another benefit is that if you lose your card you can have it cancelled and the credit replaced.  It really just depends how comfortable you are sharing your privacy.
Who can buy discount tickets?
Sydney's public transport is free for children under 4 years of age.  Students aged 4-15 can buy a half-fare ticket as can people aged 16 and over who are residents of Australia and full-time students.  If you are over 16 years and a student in another country you must buy an adult ticket.
Opal cards for Australian seniors or Centrelink pension concession holders are not yet available.  Paper tickets may be purchased or an adult Opal card must be used.
Can international students get a discount on public transport?
In New South Wales, international students are not entitled to a student concession on public transport unless they purchase a quarterly ticket through their institution.
If you are found to be travelling with the wrong ticket you will be fined $200.
**Some Opal Terminology
When working out how quickly you will earn your 8 journey travel reward the following definitions, taken directly from the Opal website might help.
A trip is travel on one route, one mode (e.g. a single bus trip). When you transfer to another route or service, you are commencing a new trip
A journey consists of one or more trips on eligible services where transfers between services occur within 60 minutes*
A transfer occurs at the end of a single trip. It is a change of transport mode or route, to another service or route, to continue a journey. Transfers made within a standard transfer time of 60 minutes* combine trips into a single journey
*60 minutes applies to all services except the Sydney Ferries Manly service where the standard transfer time is 130 minutes from tap on.
Watch for future posts in coming weeks on various Opal scenarios for tourists using Opal in Sydney
So readers, have you used the Opal card yet?  Do you like it?