A day in the Blue Mountains is part of many Sydney itineraries. It's a world heritage site that you really should see, the question is, how you should get there? Do you need to take a tour or can you visit the Blue Mountains by public transport? Read on to learn the pros and cons and decide what will work for you.
Should you book a Blue Mountains Tour or Use Public Transport?
If you have 3 or more days in Sydney chances are you will consider going on a Blue Mountains tour. A day out of the city to see the Three Sisters is the most favoured day-trip for visitors to the harbour city. For good reason, it's a world heritage listed wonderland that provides a great break from the big city streets. This page will hopefully help you decide which type Blue Mountains tour is the best one for you.
The Blue Mountains biggest town Katoomba is 109 km from Sydney. The trip up the mountain gives you a chance to explore suburban Sydney – mostly via a boring motorway – unless you take the train, but it does help get some perspective on the size of suburban Sydney.
The hard part for visitors is deciding how to get there… do you do it yourself via public transport, rent a car, or join a day tour. My preference is to go by car, but all of these options can work depending on what type of traveller you are.
Let's go through them one by one, so you can work out which one will work best for your visit.
Do it yourself or join a tour?
If you want to learn about history and visit some of the less accessible and beautiful parts of the mountains, then a day tour is the best choice.

There are many great operators to choose from; I suggest you look over the itineraries very carefully and find one that matches your interest. Would you prefer easy stops at lookouts for photos or do you want to do a bit of bushwalking.? 
I lean towards the small group operators because they are more likely to get you to the off the beaten track and away from the crowds. I have reviewed my three favourite Blue Mountains tours here.
Take the train to the Blue Mountains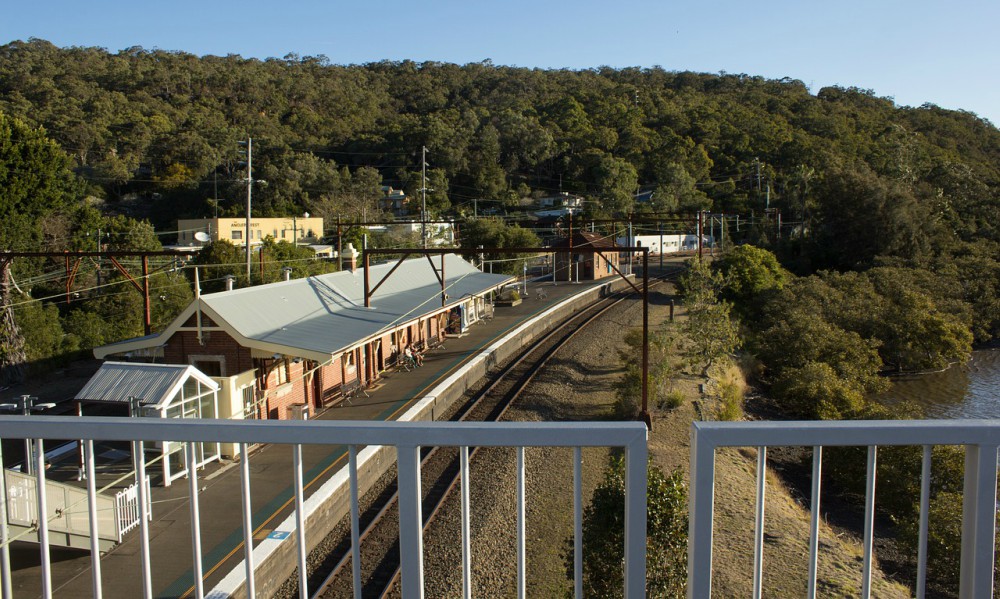 The train trip to Katoomba is not too difficult. A city rail train from Central will get you to Katoomba in a little under 2 hours. It makes for a long day, but it will save you quite a bit of money.
The train ticket will set you back between $11-17 depending on whether you travel off-peak or not. You can visit for just $2.60 on a Sunday but be aware, this is very popular, and you might find yourself without a seat on the way home.
Once you arrive in Katoomba, there is hop on hop off service you can join. Check out these two itineraries for making the best use of the HOHO bus.
If you are on a tight budget, you can walk or take the local buses. We have a detailed guide to exploring the Blue Mountains by public transport
Going by car
You could also rent a car and drive yourself around the mountains. Unless you are a confident driver or used to driving on the left, I would not recommend this option. The traffic can be awful on the weekends, and you will waste a lot of time getting lost once you arrive in the mountains themselves. If you are used to driving on the left, I have a very detailed list of itineraries for self-drive tours of the mountains.
Best by far way to visit the mountains is befriend a local or long lost relative and get them to take you if you have family or friends here and they offer to show you around accept! You can stop off at Featherdale Wildlife Park for a close encounter with a koala or kangaroo on the way when you travel up by car.