Five Easy Day Trips from Sydney by Train
These five easy day trips from Sydney by train mean that you don't need a car to explore the city's outer reaches. If you take the train, everyone can relax and take in the scenery. You can even enjoy a few cheeky drinks at lunch if you like and snooze on the trip home!
This page contains affiliate links. Please see our full disclosure policy for more details.
Kiama and the Illawarra
For many years, the major attraction in the pretty seaside town of Kiama has been the famous Kiama Blowhole, with the lovely beaches and the rocky coastline a close second.
There are some big drawcards, including the 20km long Kiama Coast Walk that opened a few years ago. It's a lovely scenic track that is easy to complete by train, with stations at the start and finish.

No need to complete the entire thing; it is easily carved up into three sections, perfect for families or those short on time.
You could choose to complete it over a few visits.
Minnamurra to Kiama Blowhole (8km)
Kiama to Loves Bay (5km)
Loves Bay to Gerringong (6km)
To fuel all that walking, you will need some sustenance. After years of being best known for its ice creamery and fish and chips, the town has a growing food scene.

Among our favourites is Penny Whistlers in Shoalhaven Street, offering some fantastic salads like the Roasted Broccoli & Macadamia, or big juicy burgers and even a Brazilian seafood stew; all served with stunning water views.

I also love Otis Deli, owned by Emily Herbert, the ex-head chef at Ottolenghi Belgravia. They do fantastic salads and are perfect for stocking up on picnic supplies.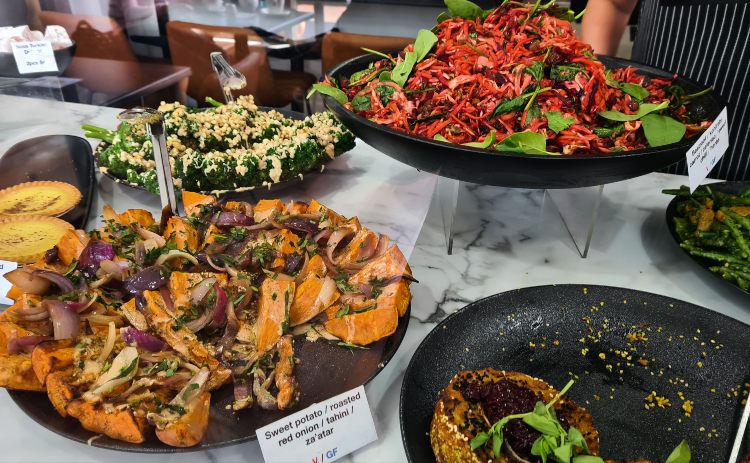 The region is also famous for its fresh produce. Head to the waterfront park for one of the many markets, including a weekly growers market on Wednesdays and various weekend options. Check the local tourism site for details.
The Blowhole is still worth a look when the weather is behaving, and the nearby visitor centre will help you out with maps and suggestions for where to eat.
In warm weather, a swim at one of the four ocean swimming pools along the coast is hard to resist.
Photographers will love Cathedral Rocks just south of town. If the weather is not so kind, the historic Terrace Shops and many cafes will help fill your time.
The trip down from Sydney's Central Station takes about 2 hours. You can also join the train at Hurstville.

Tip: Ride on the left side of the train for the best views
Woy Woy and the Central Coast
The train ride north from Central to the Central Coast town of Woy Woy takes about 75 minutes, with the final 30 minutes from Hornsby to Woy Woy being quite picturesque.
Woy Woy itself has come to life over the last few years, from a dull commuter suburb to one of the coast's foodie hotspots.
Check out Link and Pin just opposite the station on arrival for a great coffee (and more) served by a super friendly team. Woy Woy is also home to several second-hand bookshops and op shops – I rarely leave without a treasure or two.

The Bayview Hotel, just across from the station, has a Rooftop Bar, Frankies with a Japanese-inspired menu. They make a decent cocktail too! Another popular lunch option is seafood from Fishermans Wharf. Either grab some takeaway or splurge on a meal in the attached restaurant.
From the wharf near the Bayview Hotel, you can take a ferry to explore the local waterways, the cute little ferry heads over to Empire Bay – no need to get off, just make a round trip.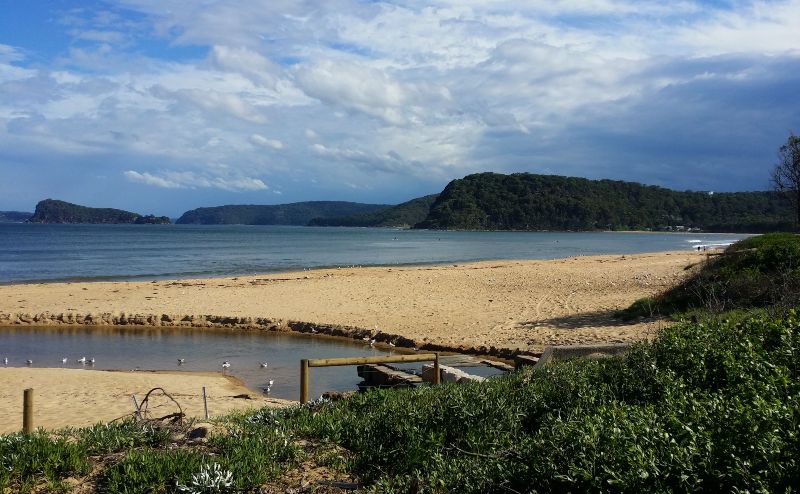 There are several beaches you can explore with the help of the local buses, including Ettalong, Umina, Pearl Beach and Patonga.
Local bus (53) to Ettalong Beach, takes less than 10 mins. Once you are there, stroll the 2km waterfront walk to Umina Beach. Several buses will get you back to Woy Woy.

Alternatively, take the ferry to Palm Beach and make your way back to Sydney on the bus.
Katoomba and the Blue Mountains
If you are a regular reader of our site, you will know we have a bit of a love affair with the Blue Mountains and as a non-driver myself, I have done this trip by train more times than I can count.

The train ride west to Katoomba is probably the most popular of the journeys we are sharing today, with good reason. You can take a limited stops train from the city at 7.30am and be in the mountains by 9.30am ready to tackle your first bushwalk or hunt down your first lookout.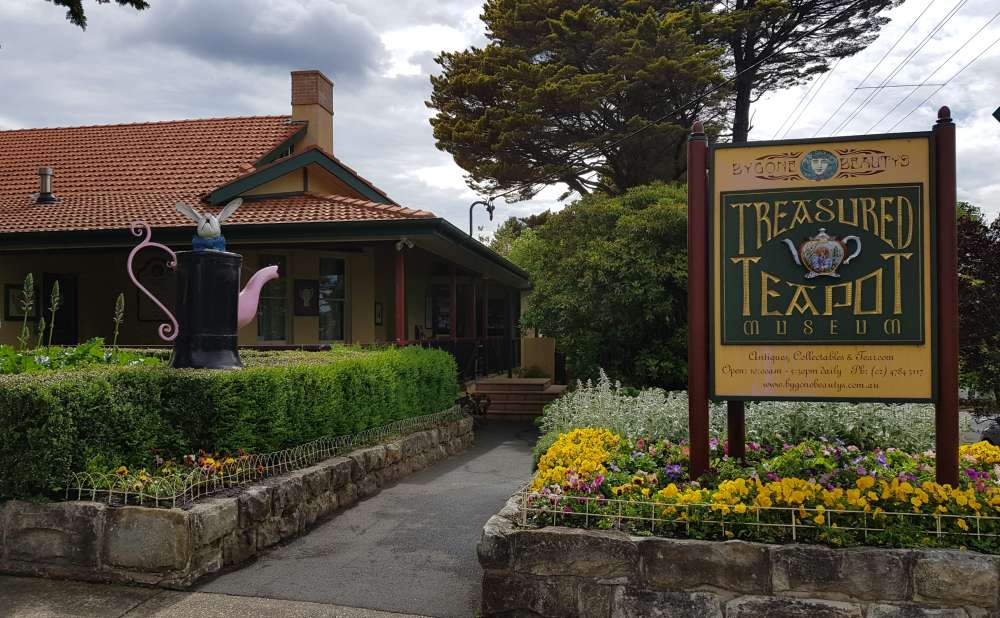 We recommend strolling via the main street of Katoomba down to Echo Point (there is a bus if you want to save your legs) and then taking a walk to Scenic World via the Giant Stairway and the valley floor. You can take the Scenic Railway up to the top for a reduced fee.
If you prefer to stay up high, the Prince Henry Cliff walk is a brilliant choice, with dozens of lookouts along the way.
Brooklyn and the Hawkesbury River
The Hawkesbury River is a popular spot for local water lovers with fishing, skiing, kayaking and houseboat rental popular along its 120km path from Broken Bay to Penrith. It is thought to be one of the cleanest rivers in the state.
The best-selling Australian novel, The Secret River, is set on the Hawkesbury. It is also the location used for the 2004 feature film The Oyster Farmer.
Once you have had a look around the waterfront, we suggest you get out on the water. There are a few ways to do this; you can take the ferry to Little Wobby or Dangar Island or join the official River Postman on his daily run. Hire boats are also available if you are brave!
Dangar Island Circuit: We have some lovely friends who live on Dangar Island and have had a couple of great visits there. You can take a walk around Dangar, an easy 1 km trip before popping in to the club or the cafe for refreshments. The locals are friendly, and you will probably find someone to chat to. You can read my friend's article on Brooklyn here.

There is a more challenging walk at Little Wobby or you explore the bushland on the mangrove walk which you can reach on foot from Brooklyn.

Tip: Hawkesbury River Station has 100 stairs and no lift, but the staff will help with prams if required. We do not recommend it to wheelchair users.
Hawkesbury River station in Brooklyn is on the Newcastle and Central Coast train line. Find more ideas for exploring the Hawkesbury
Bowral and the Southern Highlands
Most Sydneysiders think Bowral is a lot further from Sydney than it is, but it is the perfect distance for a day trip. The train journey takes between 90-120 minutes, depending on the time of day.
So why do we think you should head to the Southern Highlands – well, so many reasons – among them:
The Bradman International Cricket Museum
The autumn and spring foliage
Antique shops and boutiques
A pie from Gumnut Patisserie or Stones Patisserie
Fine dining at Paste Thai Restaurant or one of the other local options
The Southern Highlands offers a little taste of English style countryside close to Sydney. With four distinct seasons, it is a lovely spot to spend a day and feels you have travelled a long way.
The direct train from Central takes just 90 minutes and delivers you to the heart of Bowral. This is a Canberra Service that makes a stop at Mittagong on the way to Bowral. You can also join a service at Campbelltown Station that takes approximately one hour.
Check out our Beginner's Guide to the Southern Highlands for more ideas about spending time here.
We have written a great list of day trips from Sydney if you have a car.
Main Image – Kiama from the air – Credit Dee Kramer Photography (Destination NSW)