26 Things To Do In Wollongong & the Illawara
There are plenty of fun things to do in Wollongong, so many in fact that we think the Illawarra region is possibly the most underrated coastal areas in New South Wales.
Wollongong is NSW third largest city and often not given the attention it deserves, but that's exactly what makes it so great. Along with some glorious beaches, there is plenty here to keep you entertained for a day, a week or longer. Stick with us and we will share our favourites.
Wollongong is on Dharawal Country. The name comes from the Aboriginal word woolyungah, meaning five islands.
This post contains affiliate links. Our full disclosure policy is here.
Where is the Illawarra?
Make your way along the motorway just 90 minutes south of Sydney, and before you know it, you will ooh and ah at the stunning blue vistas.
After countless trips along this section of the coast south of Sydney, we have pulled together a bunch of ideas of things to do from Stanwell Tops to Minnamurra Rainforest.
The drive is very much part of the charm of this day out; if you choose to take the coast road through the Royal National Park, past Sublime Point and give the freeway a miss, you will want to stop repeatedly to take in the view.
Head out of the city via the Princes Highway and turn off at the Royal National Park and make your way south to the Grand Pacific Drive, one of the Southern Hemisphere's best drives.
Take the Grand Pacific Drive and drive the Sea Cliff Bridge – the coastline here is hard to beat, with surf beaches dotted all along the route.
If you have more than a day to explore, you could opt to pop into Symbio Wildlife Park to meet the koalas and kangaroos and meerkats or visit the Hindu Temple before making your way to the coast and Bald Hill Lookout at Stanwell Park.
Our favourite things to do in Wollongong this weekend.
Close enough for a day trip and a great base for visitors wanting to explore the Illawarra Region, we think Wollongong has buckets of beauty and plenty to do when you want a break from the outdoors or the weather becomes uncooperative.
Eat Fish n Chips at Wollongong Harbour
Every harbour visit deserves to be celebrated with some fish and chips. Diggies Cafe which is right on the beach at North Wollongong, is our go to when we are visiting but the local fish market, Harbourside Fish Market and Cafe, on Flinders Street just a couple of streets back from the beach is a good option for a picnic feast.
Visit the town's 2 Lighthouses
There are two lighthouses in view of each other in Wollongong, The first, known as the Wollongong Breakwater or Wollongong Harbour Lighthouse, opened in 1871 and was heritage listed in 2002. It is no longer operational.
The second lighthouse on Wollongong Heads is known as Flagstaff Lighthouse. It's claim to fame is being the first lighthouse in NSW to install fully automatic flashing lights.
These days, two lighthouses may seem like overkill. However, they both were important in the time before they introduced sophisticated ship navigation tools.
While you can't go instead either of these lighthouses, there is a walking track with interesting information boards and the views from Flagstaff Hill are wonderful. It's a brilliant spot for sunrise photography.
Where: Flagstaff Hill Wollongong
When: Anytime but lovely at sunrise and early morning

Nan Tien Temple
It surprises many people to find that the one of the largest Buddhist temples in the Southern Hemisphere sits in Berkley in suburban Wollongong. Nan Tien is a Taiwanese Fo Guang Shan Buddhist order and is open to the public.
Build in 1995, the temple public dining hall offers affordable hearty vegetarian meals. There is also a tearoom with snacks and, of course, tea!
Note: No shorts, singlets or thongs. Please remove shoes and hats before entering the shrines.
Where:180 Berkeley Road Berkeley
When: 9am-5pm Tuesday to Sunday
Cost: Entry is free

Visit Jamberoo Action Park
A local favourite for many years, Jamberoo has done a pretty epic renovation during the lockdown and has a bunch of great new waterslides and rides to get the adrenaline up!
Kids of all ages will love the water slides at this adventure and water park.
There is also mini golf, a train ride and chair lift that offers great views over the area for non swimmers.
Where: 1215 Jamberoo Rd, Jamberoo
When: Sept-Summer – weekends and school holidays – Check dates here

Enjoy North Wollongong Beach
North Wollongong Beach is a real crowd pleaser with decent surf, great rock pools, and excellent facilities. You will find everything you need for a perfect day at the beach, from beach side bbqs to a good amount of parking, cafes serving excellent coffee and lifeguards year round.
Take the 1km walk along the waterfront path to Wollongong Harbour and check out the lighthouses.
Go On A Illawarra Fly Treetop Walk
At the Illawarra Fly you can choose between a gentle stroll above the treetops on their suspension bridges, or brave the flying fox, either way you will be treated to fantastic views.
Where: 40 Murphys Ave, Keiraville
When: 7am-5pm seven days

Explore Towradgi Rock Pool
The Towradgi rock pool was renovated in 2020 and offers both a 50m main pool and a toddlers pool right with infinity style view to the north and south.
Grab some fish and ships and head down to the beach for a lunch time swim. Fishnets Takeaway on Pioneer Road East Corrimal is a local favourite.
Where: Lot 113 Towradgi Rd, Towradgi
When: 24 hours

Hike Illawarra Escarpment
There are some fantastic walks in Wollongong, hiking any of those overlooking the escarpment reward with epic views of the region's beaches. This is no quick stroll, at 17km this is one for the committed among you.
Where: Stanwell Park Station
When: Daylight hours

Walk around Wollongong Botanic Gardens
A brand new wellness trail designed to get you to slow down and enjoy your surroundings is just one attraction in Wollongong Botanic Gardens. You can also learn more about local bush tucker at the Towri Bush Tucker Garden where you will find mostly plants native to the Illawarra and learn how they are used by indigenous people.
Kids will enjoy the all ability playground, insect hotels and duck pond complete with lily pads. Before you leave, check out the two outdoor libraries, Japanese bridge and pop into the Japanese tea house for refreshments.
Where: 40 Murphys Ave, Keiraville
When: 7am-5pm seven days

Go Skydiving
Wollongong is a popular spot to sky dive – don't worry you can jump tandem with an instructor so you don't have to worry about how it all works and can just enjoy the ride.
With beaches as far as the eye can see, don't forget to open your eyes once you stop screaming that is!
Where: Wollongong with Skydive Australia
When: Available seven days

Wollongong Art Gallery
Over the last year we have visited several regional galleries and are continually surprised with the richness on offer at these smaller collections.
Don't miss the works depicting Wollongong in the early days from in Colonial and Early Art collection.
Where: 40 Murphys Ave, Keiraville
When: 7am-5pm seven days
Science Space
Science Space is the only dedicated immersive science experience in NSW 90 interactive exhibits mainly targeted at kids and families.
There is also a planetarium – offers a range of experiences designed to engage kids aged 3 years and up.
Where: Innovation Campus, 60 Squires Way, North Wollongong
When: 10am-4pm six days – closed Wednesdays.

Hunt down the Wollongong Street Art
Thanks to a few large-scale street art festivals, Wollongong is home to a ton of fantastic murals painted by both international and Australian street artists
Where: Stroll the CBD or follow this map
When: 10am-4pm six days – closed Wednesdays.
Brewery in Wollongong
With three breweries in the CBD, we recommend beer lovers take themselves on a bit of a brewery tour.
Five Barrels – A dozen beers to choose from and on our visit they had chicken wings!
Illawarra Brewing – Enjoy the burger truck and 5 beer styles to work your way through
Dusty Lizard Brewing – Nine beers and one cider on tap and happy hour from 3-6pm Thursday & Friday
Discover Sydney Breweries here
Robertson's lookout
This lookout at Illawarra Escarpment State Conservation Area sits on top of Mount Keira is the best way to get a bird's-eye view. The path is wheelchair accessible and there are picnic tables if you want to BYO lunch.
Where: Robertson Lookout Mount Keira
When: 7am -7pm
Discover the beauty of Lake Illawarra
Lake Illawarra is a water lovers playground, there is no end to the fun you can have here. The lake covers 33 square kilometre lake Rent a kayak, drop a fishing line, cycle the lake's foreshore, or hunt down artworks on the Sculpture Trail.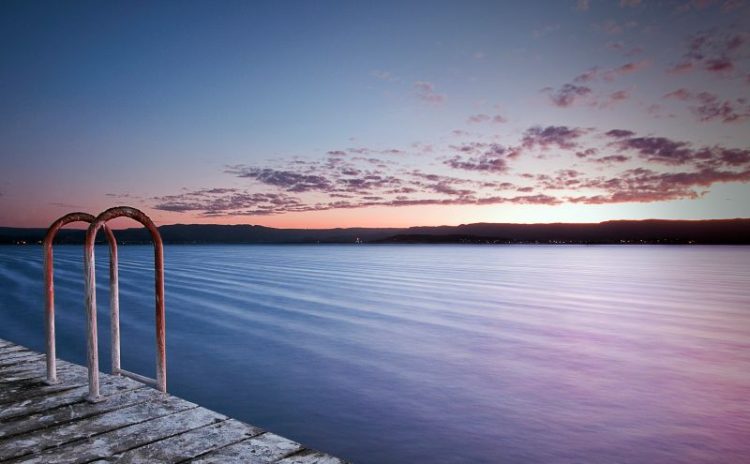 There are plenty of places to access the lake. If you have children, the Kanahooka Playground is a top spot. Boonerah Point Park is another top spot with its wooden jetty that looks particularly lovely at sunset.
Where: Lakeside Drive Kanahooka
When: Anytime

Explore Bass Point and Bushrangers Bay
Home to six shipwrecks, the oldest dating back to 1879, Bass Point offers 72 hectares of pristine waters that attract as astounding amount of marine life. Among the creatures you can meet here are weedy sea dragons, stingrays, eastern blue devils, gropers, and even giant cuttlefish.
You can join guided diving and snorkeling tours if you are new to it. If you prefer to stay out of the water, you could join an eco cruise and explore the bay as well as Five Islands.
Where: Bass Point Tourist Rd, Shell Cove
When: Daylight hours

Hike the Mount Keira Ring Track

The Mount Keira Ring Track is a 5.5km loop track that starts and ends at Byarong Park picnic area. There are quite a lot of stairs and rough sections, but it's not difficult if you have average fitness and can manage some steep sections.
We have included more details in our article on walks in Wollongong.
Where: Illawarra Escarpment State Conservation Area
When: 7am-7pm daily
Visit the Sunday Foragers Market
With everything from organic vegies to fresh independent fashion designers this popular market returns this spring. There is live music and plenty of street food vendors. This is a great stop for market lovers. Find more Illawarra market here
Where: The Showground, Grevillea Park Road, Bulli
When: 9am-2pm 2nd Sunday of every month

Illawarra Rhododeren Garden and Rainforest
With stunning Rhododendrons along with azaleas, camelias and daffodils, this is a lovely garden year round. Wander along the paths that lead you through nine hectares of rainforest and a large pond with waterlilies and ducks, a lovely spot to relax for a while.
The site is managed by volunteers and there is a $5 entry fee to help with costs of maintenance.
Where: Parrish Ave, Mount Pleasant
When: 10am-5pm Tue, Sat and Sunday

Port Kembla Lookout Hill 60
Along with a great view, Hill 60 is a fabulous place to spot whales as they make their way north for the winter.
Alternatively, join a 2 hour whale watching cruise from Shellharbour.
Where: Military Rd, Port Kembla
When: 7am-9pm
Check out Wings Over the Illawarra
Australia's largest annual airshow pulls enormous crowds to the area. Enjoy aerobatics by F/A-18 Hornets, C-130 Hercules,and spitfires. There are also static aircraft displays, plenty of entertainment, classic car exhibits and helicopter joy flights!
Where: Shellharbour Airport, Airport Rd, Albion Park Rail NSW
When: Usually held in November

Illawarra Lightrail Muesum
This volunteers run heritage rail museum is a fun day out for families. Check their website to see what is on before visiting. They have regular family days when you can enjoy both diesel & miniature train rides.
Where: 48A Tongarra Rd, Albion Park Rail
When: 10am-2pm – Check the website for opening dates
The Australian Motorlife Museum
If there is a motoring enthusiast in the family, then they have likely heard of this fabulous collection of motor memorabilia. The collection includes the trophies and motorcycles of Wayne Gardner and the NRMA Heritage display.
There is also an extensive research library, so if you have been tinkering away trying to fix a vintage car they just might have the manual you need!
Where: Integral Energy Recreation Park, 94 Darkes Road, Kembla Grange
When: 9.30am 4.30pm daily, Closed Saturday 24th Dec 2022 to Tuesday 3rd Jan 2023 inclusive
Cost: Adult: $20 Seniors: $15 Child: 6-16 yrs: $5.00
Visit one of the Illawarra Dams
There are four dams within a short drive of Wollongong, Cataract, Avon, Nepean and Cordeaux Dams. All were built in the early 1900s with Cataract being the first and at one time the 4th largest in the world!
Each provides well set up picnic areas and all the dams offer beautiful views of the surrounding landscape. While Cataract Dam is graced with castle style dam gates, both Avon and Cordeaux have Egyptian inspired architecture that were inspired by the discovery of King Tutankhamun's tomb during the period they were built.
Where: Cataract Dam is off Appin Road, Cordeaux dam is off Picton Road.
When: 10am to 5pm daily
Port Kembla Steelworks
Ever wondered how steel is made? Fancy the idea of photographing the beauty of this industrial sight at night? BlueScope Steel offers several tours for visitors 10 years and older.
Other tour options include:
Blue Mile History Tour – experience the stories of Wollongong's Foreshore
Port Kembla History Tour
Working Port Tour
Twilight Steelwork Tours
Where: Visitor Centre, Springhill Road, Coniston
When: Public Steelworks Tours are scheduled every Friday and Saturday morning at 9:30am.
Want more
Head a little further south and check out the Kiama, it's Blowholes and Minnamurra Rainforest centre with its pretty waterfalls.
On the way down the south coast, you might like to stop at Symbio Wildlife Park one of the nicest small zoos we have visited.
Check out a list of walks in Wollongong and the Illawarra.
Main image credit: Destination NSW
Need more ideas? Join our Sydney Expert Facebook Group where you can ask questions, stay updated with what's happening and meet a bunch of friendly locals just waiting to share their advice!