Discover Sydney's wild side, the natural one that, is by visiting a National Park in Sydney
If you want to explore a different side of Sydney on your visit, then I suggest you head to one of our nearby National Parks.   There are eight close to the city, and you can reach the four described below quite easily by public transport.
I have listed the parks in order on how easy they are to get to, especially for those visiting without a car.
Sydney Harbour National Park straddles the harbour with sections on both the northern and the eastern side of the city.  It is home to several spectacular walks that run along the Harbour foreshores. If you have time, you should try to take in, at least, one of them while you are here. The scenery is the stuff photographers dream of and few hours here is the perfect way to balance out a visit of shopping and dining.
Most of the walks would rate as easy to moderate, from a 1/2 hour stroll along Fairfax walks in the eastern suburbs to a more challenging, but very rewarding 6-hour walk from the Spit Bridge to Manly.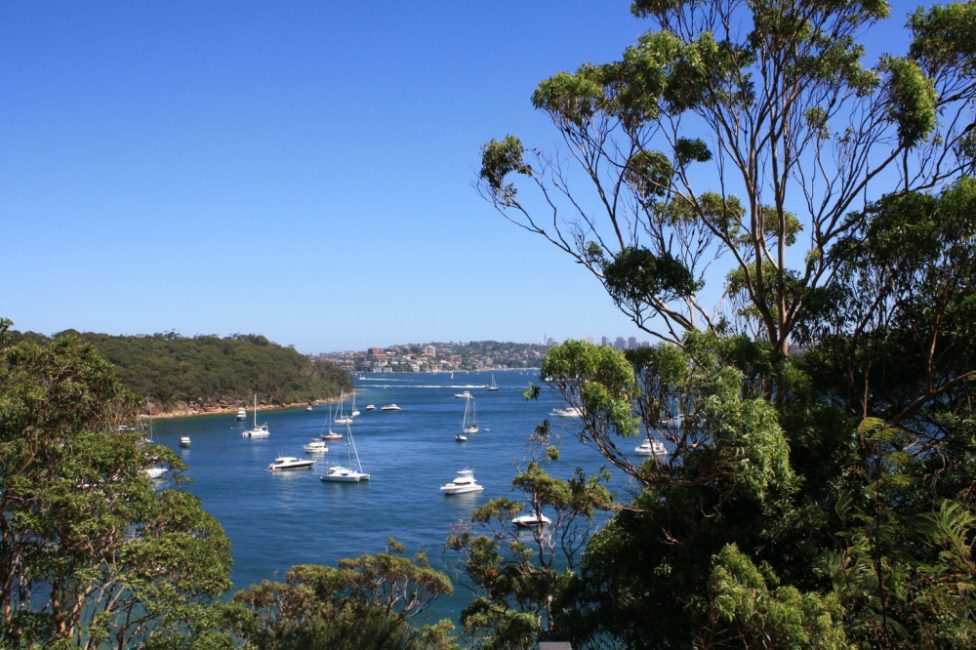 Which walk should you do? 
There is something for everyone here.  My quick picks depending on your time and ability would be:
For families, small children and the elderly – The Fairfax walk.  This 750m walk is partially wheelchair accessible and is a great vantage point for whale watching (June-Oct)
If you are short of time – Bradley's Head to Chowder Bay. There is a free audio tour (Apple and Android) too.
Lots of energy?  Then try to Spit Bridge to Manly track – you can attempt it all or just walk some of the 10kms. Photographer's tip – don't miss the 270° view of the harbour from Dobroyd Head.
Botany Bay is where it all began. Captain James Cook first stepped ashore at Kurnell on the southern side of the park in 1770 claiming Australia for Great Britain.  La Perouse, a French explorer, arrived in 1788 a few days after the ships of the First Fleet landed.  He spent six weeks in the northern area, and this part of this Park is named for him.   The park has significant Aboriginal history and features over 30 aboriginal sites. Aboriginal discovery tours are regularly offered.
The most straightforward part of the park to explore by public transport (L94 or x94 bus) is the Northern area.  The central area of interest is the historical site at La Perouse which features a Monument and Museum and the Bare Island Fort. On Sundays, you can tour Bare Island and visit the Museum. La Perouse is also popular with scuba divers and nude swimmers at Little Currawong Beach.
La Perouse also offers a safe family beach on the sheltered side of the bay and several restaurants, check out Bare Grill for a great burger.
Ku Ring Gai is the second oldest NP in Australia. It's a perfect choice if you want to get away from it all feeling without going too far from Sydney city. This one is a little harder to visit alone with perhaps Barrenjoey Head at Palm Beach the best spot to head to via public transport (L90 bus).   To visit other parts of the park without a car is possible with some planning and determination, but if you have a friend with a car, I suggest you shout them lunch in return for a ride.
If you prefer you can join an organised tour.  I highly recommend you contact Flaming Galah tours, who are locals and know the area well.
Image Lion Island by Anne Bartlett Bragg via Creative Commons
A little over an hour south of Sydney (32Km) is the Royal, the second oldest National Park in the world. The easiest way to the park without a car is to take the ferry over from Cronulla to Bundeena. From Jibbon Beach you have two options, you can explore aboriginal rock engravings at the point or choose the 7km circuit track that follows the coast and then heads inland for a short while on the way back to the ferry.
The Wild Walks website has some great maps to help you do it yourself. There are also some great tour operators running day walks, like the  Jibbon Aboriginal Tour by Sydney Coast Walks if you prefer a guide to show you around.
If you have a car, I recommend you visit Wattamolla, a very pretty and quiet beach (on weekdays), and the Royal National Park Visitor's Centre at Audley. 
Have you visited any of Sydney's National Parks?  What would you recommend?
Have any questions?
Have questions about this article or your visit to Sydney?  Head over and join our Sydney Expert Facebook Group where you can ask questions and get more great ideas for planning your visit to Sydney.